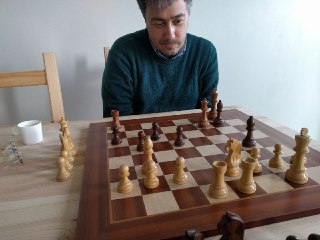 Nicola Galesi

Publications
The copyrights belongs to the publisher. All papers are preprints essentially equivalent to the published versions, and can be only downloaded for academic purposes.



---
Nicola Galesi, Navid Talebanfard, Jacobo TorÓn
Cops-Robber games and the resolution of Tseitin formulas (submitted).

Nicola Galesi, Fariba Ranjbar
Tight Bounds for Maximal Identifiability of Failure Nodes in Boolean Network Tomography (submitted).

Nicola Galesi
A note on simulating substitutions with extensions (submitted).

---
---
---
Thesis
Nicola Galesi
On the complexity of propositional proof systems. Univeristat Poitecnica de Catalunya (2000)
---
Nicola Galesi
LISP-RP-un sottolinguaggio del LISP. UniversitÓ degli Studi di Bari (1993)
---